Lodar Wireless Winch Remotes
Lodar Industrial Radio Wireless Remote Controls do exactly what they say. By using a Remote Radio Wireless Transmitter they will allow your Winch, or any other Industrial application, to be remotely controlled up to 1000ft/300m away depending on the model chosen.
The Receiver is mounted by the Winch and receives signals from the Radio Wireless Transmitter, subsequently operating the solenoids or valves – instantaneously. No more damaged Winch control cable.
All Lodar products are provided with a 5 year Lodar Guarantee.  For the first 2 years, the warranty is unlimited. We will repair or replace free of charge (at our discretion) any product that is proved to be faulty due to poor manufacturing. For the following 3 years, the warranty is pro-rated. We will replace faulty product with new product at an attractive discounted price.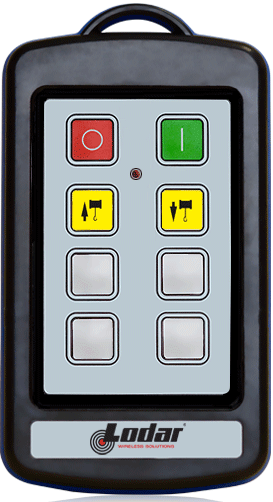 Find your Lodar Wireless Remote